WASHINGTON
Explore a state that expertly blends urban and outdoor experiences. These five destinations showcase Washington at its most spectacular. Whether you plan on hitting the trail or the tasting room, Washington overwhelms the senses.
Greater Seattle
When the UFO-shaped Space Needle was first built above Seattle in the early 1960s, the designers pointed toward the future. Little did they know that the city would take the cue in a big way, becoming a major player in the tech industry half a century later. But no matter how much steel, glass and concrete loom over the town, nature is never far away. Known as the Emerald City for its lush landscapes, Seattle is surrounded by the beauty of forests, waterways and mountains. The behemoth snowcapped peak of Mount Rainier in the distance to the south towers over it all.
Needle in the Sky
Perhaps Seattle's most iconic sight is the Space Needle artfully gracing the skies above the city. Built for the 1962 World's Fair, the Space Needle offers panoramic views of the Seattle skyline, the Cascades and Olympic mountains. In 2017, the attraction was renovated to include a glass floor that looks down 500 feet to the streets below. To learn more about local waterways, visit the Seattle Aquarium, located on the Elliott Bay waterfront. Other can't-miss locations include the Museum of Pop Culture and Chihuly Garden and Glass.
Waterways and Water Sports
Anglers won't want to miss the opportunity to fish the Puget Sound. The waters abound with salmon, halibut, steelhead and more. With dozens of fish species and superb views of Mount Rainier, Lake Washington is a scenic, bountiful fishing locale. Plus, as the state's second-largest natural lake, there's ample space for all kinds of water recreation. For a unique canoe or kayak trip, head to the Lake Washington Ship Canal, where you can go through the Ballard Locks, which separate the saltwater of the Puget Sound from the freshwater of Lake Union. Once you enter Lake Union, you'll get great views of Seattle's skyscrapers and Space Needle towering above.
Cruise Into the Cascades
For some of the best views in the state, take Interstate 90 out of the city and into the Cascade Range. Along the route, you'll find the natural landscape preserved as part of the Mountains to Sound Greenway, a 1.5 million-acre landscape. Stop to visit Snoqualmie Falls, where a short trail offers up views of the 270-foot waterfall. A more rugged hike can be found at Rattlesnake Mountain, with views of the surrounding peaks. Continue to Snoqualmie Pass, with an elevation of over 3,000 feet. Biking and hiking opportunities abound in nearby Iron Horse State Park, with more than 100 miles of trail along a converted railroad route.
Emerald City Eating and Drinking
Of course, the birthplace of the Starbucks Coffee Company is a great place to get a cup of joe, but the problem comes with choosing just where to go — Seattle has over 800 coffee shops. Visit the original Starbucks in Pike Place Market, or better yet, drink like a local and stop by one of the cozy independent shops. Seattle is also a foodie paradise, bursting with local restaurants that serve up bold flavors. Significantly, The Pacific Northwest also is known for its brewpub culture. In fact, there is an estimated 4.6 breweries for every 100,000 people in the state, with Bellingham leading the way in terms of breweries per capita.
Pioneering Pleasures
Near the heart of downtown, Pioneer Square preserves buildings constructed in the late 1890s following the devastating 1889 Seattle Fire. From pioneer square, intrepid travelers can take an underground tour of streets that were paved over when the city rebuilt itself following the devastating blaze.
Celebrating the Sea
You know a region's waterways and maritime traditions are essential when the community devotes 10 weeks to celebrating them. That's just what happens during the Seafair Weekend Festival held every August, which includes over 75 events spread out over the greater Seattle region. Enjoy everything from small-town car shows and block parties to adrenaline-fueled flyovers from the Blue Angels and the Seafair Cup hydroplane races. Attendees also get to see wake boarding, car shows and sample food from across the world.
A Pleasing Public Market
The Pike Place Public Market Historic District hearkens back to Seattle's freewheeling past and has managed to look forward as the city has grown and changed. First opened in 1907, the market has been a center for produce and seafood for over a century. Where farmers once parked their wagons to sell their wares, today you will find a 9-acre extravaganza. Of course, you can still buy locally grown produce and freshly caught seafood, but you'll find much more than that. Watch for the sight of fish whizzing through the air at the Pike Place Fish Market. This crowd-pleaser started decades ago to move fish from the display case to the scales more efficiently.
Mount Rainier & Mount St. Helens
The natural world seems larger than life in the Evergreen State, especially in Mount Rainier and Mount St. Helens. These titanic peaks are shrouded in myth and majesty, enticing hikers to exploring their seemingly endless slopes. Hikers will find endless trails here.
Peak Experiences
Located 65 miles southeast of Seattle, Mount Rainier soars 14,411 feet into the sky, and its distinctive silhouette is plastered on every license plate in Washington. The daunting mountain leaves visitors open-mouthed with its cathedral-like groves of ancient trees, cascading waterfalls and the biggest glacial system in the continental United States. Drive 50 miles south to Mount St. Helens, where the largest landslide in recorded history occurred after a volcanic eruption in 1980. From roaming through lava tubes to a multifaceted landscape that's still recovering today, this unique site lets you witness Mother Nature's sheer power while spoiling you with myriad outdoor adventures.
Conquer Washington's highest peak
Mount Rainier is an active volcano covered in glaciers, old-growth forests and wildflower meadows. Get to the summit by riding the Mount Rainier Gondola and soak up panoramic views of the Cascade Range on your way up. You can also admire the landscape from the comfort of your car. Drive down the White Pass or Chinook scenic byways and look out the window to see river valleys, snowcapped peaks and charming mountain villages.
Rainier by Foot
Another way to experience this Washington icon is by following some of the more than 260 miles of maintained trails in Mount Rainier National Park. The most famous is Wonderland Trail, a 93-mile multiday journey that takes you around the entire mountain. Just as renowned is the family-friendly Grove of the Patriarchs Trail, which leads you to huge trees well over a thousand years old. If you're keen to encounter wildlife, stroll the Sourdough Ridge Trail at sunrise to spot endearing marmots. Equally stunning is the Reflection Lakes Trail, famous for beautiful water and wildflowers.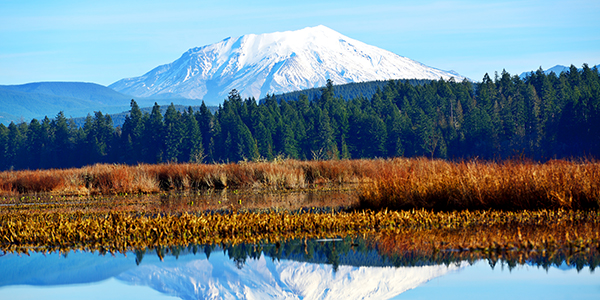 Where Fish Always Bite
The waterways clustered around Mount Rainier are revered for their robust fish populations. Mineral Lake is considered one of the best trout fishing lakes in western Washington, so cast a line from there from late April to late September to score big. Silver Lake houses everything from largemouth bass to catfish and is replenished with approximately 30,000 rainbow trout every April. Local anglers also recommend the Tieton River if you want to catch whitefish and Carbon River for winter salmon or steelhead. Other popular fishing spots include the Nisqually River, Skate Creek, Leech Lake and Packwood Lake.
Whole Lava Adventures
You'll find more adventures at Rainier's counterpart, which stands 8,366 feet and packs a powerful history. The south end of Mount St. Helens is home to Ape Cave, the third-longest lava tube in North America. This natural wonder was formed thousands of years ago by a lava stream and randomly discovered by a logger in 1947. It was named after the St. Helens Apes, the Boy Scouts who were the first to explore the cave entirely in the 1950s. You can follow in their footsteps by traversing the 1.5-mile round-trip Lower Ape Cave Trail or the tougher Upper Ape Cave Trail.
Lava Canyon
Nearby is the Lava Canyon Trail, a 5-mile loop weaving through waterfalls and a deep gorge. What makes this trail fascinating is that it gives you an idea of how powerful the 1980 eruption was. The gorge it passes was once filled by sediment and then completely cleaned out by mudflows during the blast.
Windy Views
Beyond the south side is another 200 miles of trails. In the east, stop by Windy Ridge Viewpoint to see the crater up close and trek along Norway Pass for stunning wildflower fields and sweeping mountain views. In the west, hike Hummocks Trail to reach a dramatic landscape of ash, rock and mud, which was created by the massive eruption. Climbing to the top of the mountain is also possible as long as you have a permit. This, of course, is only recommended for serious hikers.
Festivals With Wide Appeal
There's a lot more than outdoor recreation going on in this alpine region. Discover local filmmakers by attending screenings and workshops at the Rainier Independent Film Festival, held every May in the Ashford Valley. In the summer, savor a variety of Washington wines at the Mount Rainier Wine Festival. You can also board the Washington Wine Express during three fall weekends to enjoy wine tastings and a scenic ride through Mount Rainier's southern foothills. For a taste of Scotland, check out the Pacific Northwest Scottish Highland Games in the area for Highland dancing, bagpiping and food vendors serving haggis.
Blast from the Past
Mount St. Helens blew its top on May 18, 1980, leaving charred terrain, billows of ash and a horseshoe-shaped crater over a mile wide. Fast forward nearly 40 years and the area has transformed into an ecological wonderland with a growing wildlife population and pink lupines blanketing the pumice plains. You can learn more about the eruption and recovery of the blast zone at the Mount St. Helens Visitors Center. Located just off Highway 504, this information point features a massive step-in model of the volcano and live feed showing Mount St. Helens' current volcano seismicity. Outside, you'll find a vantage point with stunning panoramic views of the surrounding mountains.
See the Stars
The Johnston Ridge Observatory is 50 miles east in the heart of the blast zone. Take a seat in its theater to watch footage of the blast and then view rock samples from nearby lava flows. Afterward, follow the half-mile Eruption Trail behind the building to see the lava dome, crater and landslide deposit with your own eyes.
Olympic Peninsula
Bounded by the Pacific Ocean to the west, Hood Canal to the east and Strait of Juan de Fuca to the north, the 3,600-square-mile Olympic Peninsula buzzes with magic that few wilderness areas can match. The region's mystique owes to the temperate rainforest overflowing with emerald moss and misty old-growth trees. The sense of enchantment is fueled by the dramatic sea stacks sprinkled along the rugged coast. The freshest seafood around and delightful communities rich in maritime history have something to do with the vibe, too. Whether you come for a weekend getaway or weeklong adventure, this northwest pocket of the Evergreen State will delight you with its raw landscape and limitless outdoor pursuits.
Highlights of Olympic National Park
Few places hold UNESCO World Heritage and International Biosphere Reserve status, but Olympic National Park, which occupies much of the peninsula's interior, has managed to pull off both. With glacier-tipped peaks, over 70 miles of coastline and swaths of ancient trees, this natural marvel sets the scene for wild adventures year-round.
Forest Fun
The Hoh Rain Forest is a great place to start your journey. Hike the Hall of Mosses or Spruce Nature trails to uncover an ultralush world teeming with old-growth forests, jade-colored ferns and herds of Roosevelt elk. In search of peace and quiet? Head to the "One Square Inch of Silence," deemed the quietest place in America by Emmy-winning acoustic ecologist Gordon Hempton.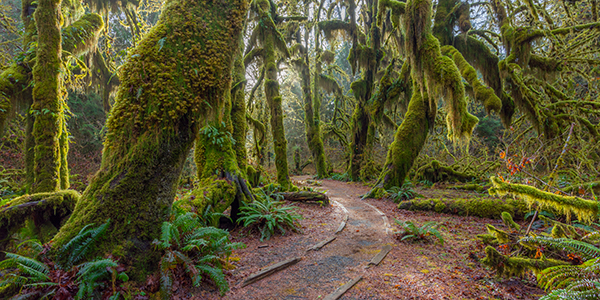 Heart O' the Hills
Hurricane Ridge is another bucket list-worthy spot and can be easily reached by driving up the Hurricane Ridge Road. At the top, you'll come across the Cirque Rim Trail. Follow it to a scenic overlook, where you can take in astounding views of the San Juan Islands and even Vancouver Island on a clear day. The area is also a popular winter sports getaway, so trade your hiking poles for skiing ones when the snow starts to fall.
Home of Big Fish
The fishing in 1,441-square-mile Olympic National Park isn't just good, it's extraordinary. Home to 600 lakes and 4,000 miles of fishable waters, this coastal wilderness makes it easy to catch 37 species of native fish. Anglers agree Lake Crescent is the most beautiful place to reel in epic catches. Extremely large and just as deep, this glacial-carved lake boasts phenomenal visibility of up to 60 feet and produces fish often measuring more than 20 inches. Paddle crystal-clear waters to catch and release the Beardslee trout.
Salmon and Cutthroat, Oh My!
Washington's third-largest natural lake, Lake Ozette supports an abundance of cutthroat trout, while the Hoh River is a hot spot for chinook salmon, coho salmon and steelhead trout. The Elwha River is a renowned fly-fishing destination too, so cast a line to reel in rainbow trout. If you prefer to dig for your dinner, scour the beaches around Hood Canal and Kalaloch for clams.
Rugged Beaches and Deep Forests
There's a lot of ground to cover and so many diverse landscapes to discover in the Olympic Peninsula. One of the best ways to see almost all of it is by cycling the Olympic Discovery Trail. Spanning 130 miles from Port Townsend to La Push, this year-round bike path shows you the highlights of the North Olympic Peninsula while passing rustic farms, historic towns, serene lakes and dense forest.
Beachcombing
Go from bike to foot and stick your toes in the sand at Ruby Beach on the west coast. At low tide, peek in the tide pools to find starfish and sea snails. Afterward, go for a stroll on the Dungeness Spit on the north coast, the longest natural sand spit in North America. Extending almost 6 miles into the Juan de Fuca Strait, this stretch of sand allows you to get up close to harbor seals while providing awe-inspiring views of the Olympic Mountains. Walk to the very tip to reach the New Dungeness Lighthouse and spot 250 species of birds.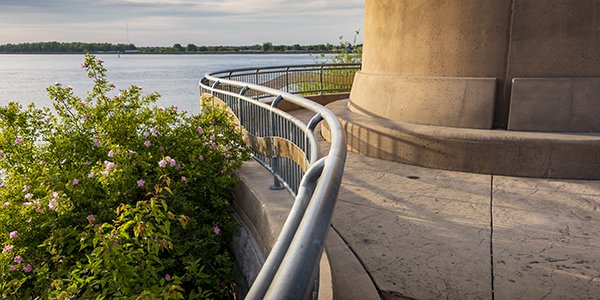 A Flattering Cape
More wildlife can be encountered in Cape Flattery. Located at the peninsula's northwest end, where the Strait of Juan de Fuca meets the Pacific, this bird-watching paradise serves up views of eagles, falcons and more from four observation decks and a cedar boardwalk.
Coastal Communities
The most populated areas in the Olympic Peninsula are clustered around the northeast and include Sequim, Port Angeles and Port Townsend. Small-town charm is a running theme throughout all of them, with ample maritime history and delicious local fare added to the mix. In Port Angeles, take the Underground Heritage Tour to wander old storefronts and tunnels beneath the surface, and then dine on freshly caught seafood at Kokopelli Grill or the Crab House restaurant. Port Townsend is one of the few Victorian seaports on the National Register of Historic Places, so spend some time exploring its preserved homes and the Jefferson Museum of Art & History.
Twilight Time
Sequim and the Dungeness Valley in the northeast also produce a wide variety of organic produce and artisanal goods that can be sampled at regional festivals and farmers markets. Visiting Forks in the west is a must if you love the "Twilight" series of books and films. The historic timber town was used as the setting for Stephenie Meyer's best-selling series and welcomes fans with Forever Twilight in Forks, a four-day festival in September featuring actors from the films.
Mark Your Calendar
Port Angeles has been satisfying seafood cravings for almost two decades with the Dungeness Crab & Seafood Festival. Dig into an old-fashioned crab feast at the Crab Central Pavilion, and then check out the chowder cook-off, grab-a-crab derby and cooking demos with famous chefs. Swap crab for shrimp at Hood Canal ShrimpFest. The Memorial Day weekend event dishes out local spot shrimp alongside live music, craft booths and belt sander races. The Juan de Fuca Festival takes place the same weekend in Port Angeles. Four stages host more than a hundred musicians so swing by for great tunes and family-friendly activities under the summer sky.
Lovely Lavender
Sequim's lavender fields rival those in Provence, France, and you can see them in full bloom at the Lavender Festival every July. The town also hosts the Irrigation Festival, Washington's oldest continuing festival celebrating the region's flourishing agricultural industry. The May event promises nonstop fun thanks to a carnival, parade and fireworks shows.
Spokane and the Inland Empire
Unlike other parts of the Evergreen State, Spokane offers year-round outdoor recreation with a lot less rain. Derived from the Salish word meaning "children of the sun," Spokane will take you by surprise with 170 days of annual sunshine and its stunning gardens and spacious parks. It's also Washington's second-largest city, so head downtown after playing outside to explore renowned museums and a craft brewery scene.
The Gardens of Manito
Five distinct gardens occupy sprawling Manito Park in the heart of town. Step inside Duncan Garden to admire its European Renaissance style. Visitors say it resembles the Mirabell Gardens in Salzburg, which was featured in the film, "The Sound of Music." Next, swing by Lilac Garden to discover 23 lilac species. You can also view 150 kinds of roses in Rose Hill and take a relaxing stroll in the Nishinomiya Tsutakawa Japanese Garden.
Terrific Trees
The John A. Finch Arboretum is not far and will draw you in with its colorful rhododendrons and impressive collection of conifer and maple trees. Join a walking tour to learn more about this green space filled with more than 2,000 types of trees and shrubs.
Pursue Trout and Bass
Whether you're set on reeling in the big one or just want to have some family fun, Spokane's 76 angling lakes will not disappoint with their robust stocks and record-breaking fish. Flick your rod in Loon Lake for a chance to catch monster trout or go to Lake Spokane, known as Long Lake to locals, to snag bass, crappie, perch and catfish. Clear Lake is considered the best family fishing spot, thanks to its lakeside accommodations, boat rentals and abundance of rainbow and brown trout. The lake even hosts a kids' fishing event every spring for young anglers.
Lace Up Your Hiking Boots
Situated in the downtown core, Riverfront Park puts Mother Nature right at your doorstep. A portion of the 40-mile Spokane River Centennial State Park Trail runs through the park, giving you the opportunity to explore the Spokane Falls and Spokane River for miles. Continue west on the trail long enough and you'll wind up in Riverside State Park. Riverside is the second-largest state park in Washington with 55 miles of trails, three watercraft launches and a horse-friendly campground. Summer days are best spent paddling on the Little Spokane River while the winter brings excellent conditions for cross-country skiing and snowmobiling.
A Foodie's Paradise
Bring your appetite, because Spokane's culinary scene will satisfy your every craving. Dine on seasonal Northwest fare at Clover, Wild Sage and The Wandering Table. Grab Jamaican jerk chicken from a food truck or fill up on ramen at two Japanese noodle houses. Spokane is also part of the Inland Northwest Ale Trail, a route consisting of at least 46 craft breweries in Washington and Idaho. No-Li Brewhouse, River City Brewing and Iron Goat Brewing are all on the map so stop by for a pint. If you prefer wine, go to Green Bluff's Townshend Cellar to try exceptional vintages aged in French oak barrels or Spokane Valley's Latah Creek Wine Cellars to pick up a bottle of its famous Huckleberry d'Latah.
Celebrations Throughout the Year
Spokanites know how to throw a good party in every season. Celebrate blooming lilacs and honor the military with parades and car shows during May's Lilac Festival. In September, take part in bed races, watch dog shows and ride a hot air balloon at Valleyfest, or stop by the Spokane County Interstate Fair to meet barnyard animals. You can rock out at a ton of music festivals too with Volume Music Festival in April, Unifest in July and FarmJam in September, attracting big crowds and top acts.
Spokane Spotlight: 1974 World's Fair
Spokane landed in the international spotlight with the 1974 World's Fair. It was the first city to host a world's fair with an environmental theme and the smallest town to ever host the event. You can still find attractions from the expo in Riverfront Park. The SkyRide gondola lift was built to give attendees an aerial up view of the Spokane Falls and has been rebuilt to be one of the most popular attractions in town. Expo '74 also celebrated Native American heritage, which is why you'll encounter totem poles on Canada Island in the Spokane River.
See the Selkirks
Epic outdoor adventures are just 35 miles northeast from downtown in Mount Spokane State Park. In the winter, the Mount Spokane Ski and Snowboard Park offers 45 runs that take you to over 1,400 acres of fresh powder. After a long day on the hills, head to the historic Vista House at the summit for hot chocolate. When the snow melts, cycle along more than 90 miles of bike paths. Savor views of the Spokane Valley and Selkirk Mountains.
Summertime Fun
During the summer, a number of venues in Spokane show Hollywood feature films under the stars. Riverfront Park screens several popular movies to audiences for low prices; kids under five years old watch for free. Each showing is accompanied by a vendor fair, live entertainment, trivia competitions, food trucks and giveaways. When the Spokane Country Raceway isn't hosting high-speed action, it's showing drive-in movies. Break out the popcorn for some cinematic fun. Bird watchers and wildlife photographers, meanwhile, will find birding Nirvana 30 miles southwest of Spokane at Turnbull National Wildlife Refuge.
Spokane Treasures
Back in town, a number of venues offer entertainment and enlightenment for visitors seeking something different. For live entertainment, enjoy music performances at Riverfront Park's Fountain Cafe on Wednesday nights. Throughout town, scores of pottery studios and galleries showcase works by local artists. Places like the Clay Connection and Polka House Pottery let customers get into the action by creating their own masterpieces.
Spokane Heritage
The city also has numerous museums, including the Northwest Museum of Arts & Culture, with five galleries that focus on the history of the region, local art and indigenous culture. As an affiliate of the Smithsonian Institution, the museum regularly hosts touring exhibitions with a special focus on art, history and culture. It shares its grounds with the Campbell House, a beautifully preserved historic house dating back to 1910, complete with old furniture and memorabilia from the era.
Science in Spokane
Those interested in area history and culture — and anyone with family ties to the region — might want to stop by the Spokane Valley Heritage Museum. Families won't want to miss the Mobius Science Center and the Mobius Children's Museum, both of which focus specifically on making science more interesting and accessible for younger generations. Located on the Gonzaga University campus, the Jundt Art Museum is another must-see for art-lovers, with a regular rotation of traveling exhibits and a large, permanent collection, including bronze sculptures of Auguste Rodin and gorgeous, colorful glass art by Washington's contemporary glass sculptor, the internationally renowned Dale Chihuly.
Eating on the River
When the sun sets, a number of fine dining experiences beckon hungry travelers. The Ripples on the River Lounge serves up delicious meals with fantastic views of the Spokane River. Enjoy fresh seafood, beef and poultry dishes. Ripples is open for breakfast, lunch and dinner, and evening cocktails and libations are available. Relax and sip a locally brewed beverage.
Tri-Cities
With 300 days of sunshine per year and a dry, desert-like climate, the Tri-Cities region looks quite different from the rest of Washington. But rest assured, this fertile region delivers everything you know and love about the Evergreen State. Spend your vacation hooking big fish, roaming vast green spaces and feasting on locally grown fare. The cities of Richland, Pasco and Kennewick have your urban needs covered, so all you need to do is bring your sense of adventure and a good appetite.
Wonderful Weather
The Cascade Mountains to the west serve as a natural guard against weather patterns from the rainier, western portion of the state—keeping out heavy precipitation and creating the kind of balmy summers and mild winters more commonly found further to the southeast.
Grape Expectations
This part of southeast Washington likes to call itself the "Heart of Washington Wine Country," a well-deserved title, considering the area has over 200 wineries within a 50-mile radius. Yakima Valley, Prosser, Red Mountain and Walla Walla have all been blessed with excellent soil and warm temperatures, allowing them to produce a wide range of vintages.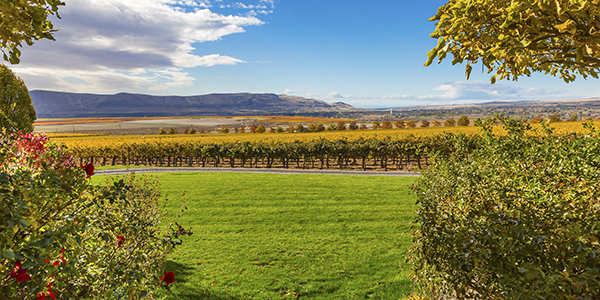 Tantalizing Tastes
Pop in the rustic tasting rooms at Barnard Griffin Winery, Hamilton Cellars and McKinley Springs to taste award-winning vintages or book a tour with Water2Wine to combine wine sampling with a Columbia River cruise. You can enjoy the vineyard views for just a little longer by staying overnight at wine-themed hotels like The Lodge at Columbia Point. Significantly, the area is at the same latitude as the Burgundy and Bordeaux regions of France, and the vineyards are well known for Cabernets, Merlots and Petit Verdots. The Tri-Cities Washington State University also has its own wine research center, Ste. Michelle Wine Estates WSU Wine Science Center, which offers an observation deck for visitors who want to look in on the research. Learn all about the science that takes wines from grapevine to stem glass, and find out how vintners coax maximum flavor from grapes. Get a new appreciation for these beautiful beverages.
Play in the Land of Three Rivers
Major rivers flow through the Tri-Cities, so grab your fishing rod and make a beeline to the banks. Drop a line in the Columbia River to catch an abundance of Chinook and coho salmon or head a bit north and nab rainbow and kokanee trout in large reservoirs such as Moses Lake and Banks Lake. The Snake River is also a hot spot for steelhead trout from October to March. If paddling is more your thing, launch your kayak into the Yakima River Delta to reach the dramatic White Bluffs or set off on the Northwest Discovery Water Trail to explore more of the Clearwater, Snake and Columbia rivers. Other popular paddling destinations include Lake Sacajawea and Potholes State Park.
Perfect Your Golf Game
The Tri-Cities boast some of Washington's most renowned courses with mild winters and plenty of sunshine, allowing you to play 18 holes year-round. Book a tee time at Wine Valley Golf Club, one of the most scenic courses with rolling hills and a Blue Mountains backdrop. Try to sink a hole-in-one at Canyon Lakes, home to the Pacific Northwest's largest green at 12,000 square feet. Other popular courses include Columbia Park Golf Course — notable for its beautiful position next to the Columbia River, which divides Washington and Oregon.
Start Swinging
Those new to golfing or in search of professional guidance will appreciate the 28-acre Pasco Golfland, with a driving range, and chipping and putting greens. Sun Willows golf course in central Pasco is a particularly popular public option. Designed by legendary golf architect Robert Muir Graves, it features five scenic lakes and a full driving range. In Richland, Columbia Point weaves a moderately challenging course from a mix of sandy terrain and expertly manicured greens—all on the shores of the scenic Columbia River.
Tri-Cities Nature
Beyond the links are a world of nature preserves, treeless mountains and lush valleys. Hike to the summit of Badger Mountain for captivating vistas of the Yakima and Columbia River valleys and trek along the Candy Mountain Trail to see a landscape blanketed in wildflowers. Bird-watching is also excellent in the Chamna Natural Preserve.
From Local Fields to Delicious Meals
The fertile valleys of this region produce more than 200 kinds of fruits, vegetables and grains. Local chefs love incorporating the freshest produce into their culinary creations, so come to the Tri-Cities hungry and ready to feast. Kennewick, Pasco and Richland all have their own farmers markets, too. The one in Pasco is the largest open-air farmers market in Washington and packed to the brim with luscious berries, freshly picked corn and artisanal products. The Prosser Farmers Market is the place to go for gourmet cheeses, while Bill's Berry Farm allows you to pick your own strawberries straight from the vine.
Prime Pasco
Pasco, on the northern shores of the Columbia River, is in many ways a mirror image of its south bank neighbor, Kennewick. Smaller in population and boasting even more of a small-town image than Kennewick or Richland, Pasco offers a similar assortment of charming riverside walks and parks, as well a healthy mix of wineries and tasting bars. History buffs can choose to whittle away a few hours combing through the eclectic, small-town history items on display in Franklin County Historical Museum.
See Sacajawea
Pasco is also the gateway to Sacajawea Historical State Park, a 284-acre expanse of idyllic parkland located directly at the confluence of the Columbia and Snake rivers. The park is home to an interpretive center that offers insight into the Lewis and Clark expedition. Stand in the spot where the expedition set up camp.
Need for Water Speed
Leave some room in your schedule to check out all the fun events happening around Kennewick. Watch hydroplanes race at speeds of up to 200 miles per hour at the Tri-City Water Follies in July. Started in 1966, the Tri-City Water Follies is an annual air show and boat race, featuring flight stunts performed by some of the country's most talented flight demonstration teams.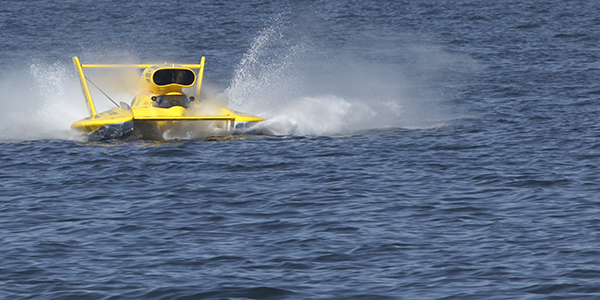 Cows and Court Jesters
Eager to see the area's agrarian side? Don't miss the livestock shows and a demolition derby at the Benton Franklin Fair & Rodeo in August. You can even go back to Elizabethan times at Ye Merrie Greenwood Renaissance Faire in September. Cheer on knights at jousting tournaments, catch historical reenactments and browse medieval weaponry in the village. When the leaves start to change color, bring the family to Middleton's Fall Festival in Pasco in October for corn mazes, wagon rides and fresh kettle corn. Taste some of the fresh produce grown in the area.
Tap Your Feet
Bluegrass music lovers from across the Northwest descend on Pasco's Sacajawea State Park every June for the annual Sacajawea Bluegrass Festival, a three-day music festival with not only live music performances, but also workshops for kids and adults and on-site camping. The Allied Arts Association has been running Art in the Park (formerly known as the Clothesline Show) since 1950, and today this annual fundraiser — usually held on the last full weekend of July — features a huge array of craft booths offering handmade wares by local craftspeople.
Atomic Heritage
The world's first full-scale plutonium reactor is not far from Richland on the Columbia River. Part of the Manhattan Project National Historical Park, the B Reactor, also known as the Hanford Site, was a functioning nuclear plant before the Cold War's end. Take a tour between April and November of this fascinating National Historic Landmark.
Rugged Rocks
The basalt rock landscape surrounding the plant is the result of the Ice Age floods and you can learn all about this geological phenomenon at the REACH Museum. The Coyote Canyon Mammoth Site also shows you the effects of the cataclysmic floods with tours through a real mammoth bone dig.
Run Like the Wind
The Tri-Cities also draw hard-core athletes with numerous race fixtures, including the Tri-Cities Marathon, St. Patrick's Day Foot Race and a Leprechaun Dash. Not for the faint of heart, the Polar Bear Plunge involves a bracing dip in the snow-dusted waters of the Columbia River in winter to raise funds for the Special Olympics.
Towns Like No Other
From tidy downtown cores and rustic countryside wineries, to championship fairways and history-changing institutions, the Tri-Cities is a perfect mix of a laid-back atmosphere, small-town pace and big-city entertainment. Whether your goal is to relax and unwind, hit the links, whet your wine palette or get out and go exploring, the Tri-Cities offers a robust buffet of options.
For More Information
Washington State Tourism
800-544-1800
Visit Seattle
866-732-2695
Mount St. Helens
360-274-7750
Olympic Peninsula
360-274-7750
Visit Spokane
888-SPOKANE
Tri-Cities Visitor and Convention Bureau
800-254-5824
Washington: The Evergreen State Delivers Fresh Vacation Fun (goodsam.com)
#Camping, #InterestingFacts, #OnlyInYourState, #GoodSam, #RVDestination, #Staycation, #Travel, #UnitedStates, #WashingtonState, #Seattle, #TriCities, #OlympicPeninsula, #SpaceNeedle, #MountRainier, #MountStHelens, #Salmon, #Fishing, #PacificOcean, #Spokane, #Twilight, #Forks, #Foodies, #Coffee, #Starbucks