by Jackie Ann
Did you know that there are castles in Louisiana?! It's true! Among the many hidden gems in Louisiana, there are actually several castles in the state and what better way to explore them than by embarking on a regal-inspired road trip?! So, don't waste another second. Jump in the car and take the Louisiana road trip we've mapped out, so you can check out the state's beautiful, majestic castles.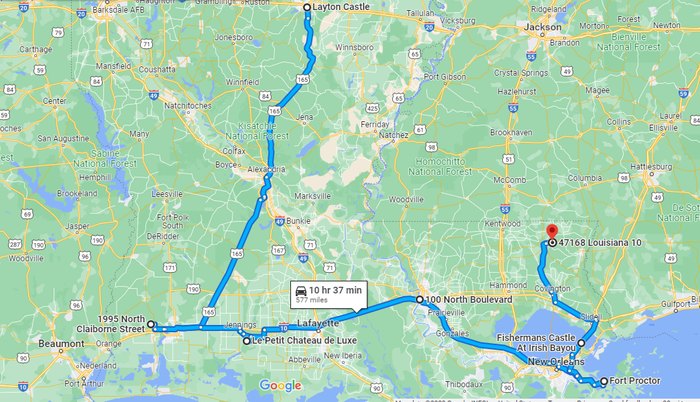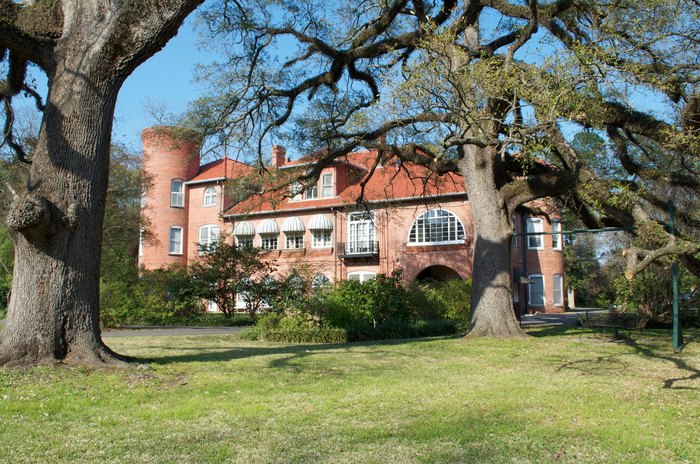 Originally built in 1814 by Swiss immigrant Henry Bry, this castle has since undergone multiple renovations. What began as a silkworm plantation is now a beautiful sixty-room apartment complex with separate rental spaces for weddings and special events. Layton Castles is located at 1133 S Grand St. Monroe, Louisiana. For more information, check out the Layton Castle website.
1133 S Grand St, Monroe, LA 71202, USA
Please note, Chateau De Bon Reve has permanently closed.
Completed in 2007, owner Dwaine Allen Ellender built much of the castle himself, with the help of his family and friends. The castle took three years to build and is a popular destination for weddings these days. 1995 N Claiborne St. Sulphur, LA 70663
1995 N Claiborne St, Sulphur, LA 70663, USA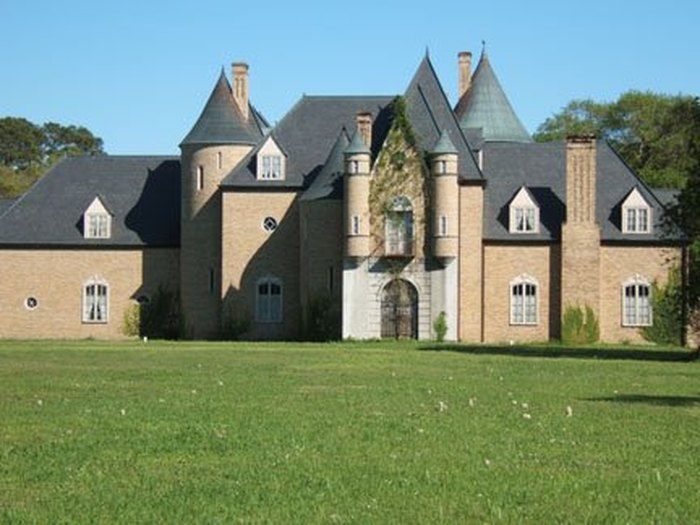 This 15,000-square-foot French-style castle overlooks the Mermentau River and has been undergoing renovations since it was first built in 1962. It took six different crews 10 years of bricklaying and about 300,000 bricks to complete the three-story building and surrounding brick walls. Le Petit Chateau de Luxe can be found at 820 Castle Cove Road, Mermentau 70556.
Castle Cove, Louisiana 70559, USA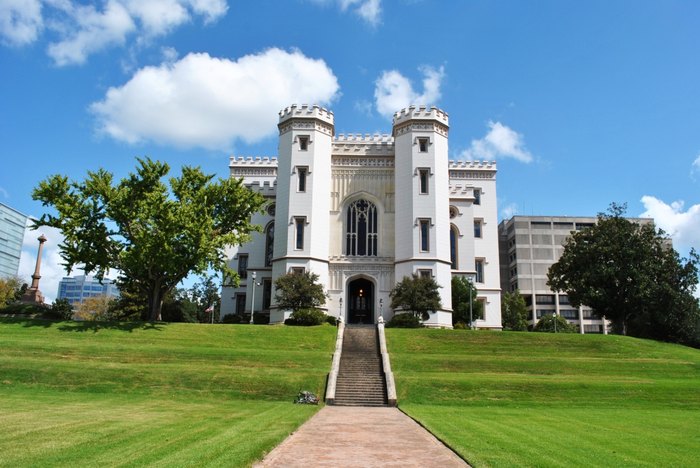 One of the most storied castles in Louisiana, the Old State Capitol was completed in 1852 and, as such, has a deep history. It once offered shelter to the Union troops during the Civil War. During the war, a fire consumed the interior of the building, leaving only the exterior walls. It stood in disrepair for almost 20 years until renovations began. In 1932, the government moved from this building to the new state capitol and the abandoned capitol served as office space for years, and eventually fell into disrepair again. The building was restored in 1994 and is currently a museum. The Old State Capitol is located at 100 North Blvd, Baton Rouge, LA 70801. To learn more, check out the Louisiana's Old State Capitol website.
100 North Blvd, Baton Rouge, LA 70801, USA
Constructed in 1856 this structure was originally built to protect New Orleans from any naval attacks. The fort became obsolete before it was even finished and was never actually used. Nowadays the only way to access the fort is by boat. Beauregard's Castle is situated near Shell Beach.
Shell Beach, LA 70085, USA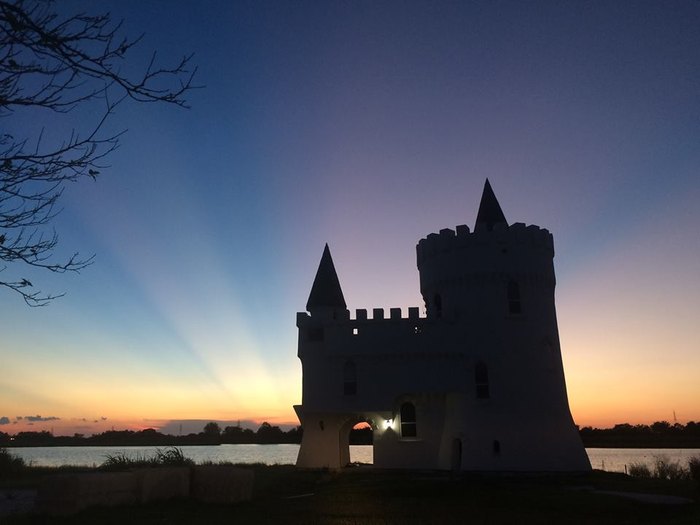 You may have seen this castle if you've ever driven East on I-10 towards Slidell on the Irish Bayou. Simon Villemarette built this castle in 1981 for the World's Fair hoping to attract tourists. The current owners are in the process of restoring and renovating the castle, which had fallen into disrepair over the years. Irish Bayou Castle is located at 3262 Ridgeway Blvd. New Orleans, LA 70129. Learn more about the castle and keep up with its progress by following the Fisherman's Castle at Irish Bayou on Facebook.
3262 Ridgeway Blvd, New Orleans, LA 70129, USA
n 1971 Dr. Mark Belcher saw the movie "The War Lord" and decided that he wanted to live in a castle. Almost 20 years later, he finally finished construction and got to live his dream. He sold the property in 1999 and after more construction, the castle is now a popular venue for weddings. Louisiana Castle is located at 47168 LA-10, Franklinton, LA 70438. For more information, visit the Louisiana Castle website.
47168 LA-10, Franklinton, LA 70438, USA
So, did you know about these Louisiana castles? Have you ever been to any of these castles in Louisiana? If so, which ones and what'd you think? Know of any other hidden gems in Louisiana? Whatever it is, tell us!
Louisiana castles aren't the only unique sites in the state worth seeking out. There are several others, including some must-visit hidden gems. The same as with these castles in Louisiana, we've mapped out a route to the best secret spots in the state to ensure you don't miss a thing. So, when you're ready for an adventure, embark on this hidden gems road trip in Louisiana.
Address: 1133 S Grand St, Monroe, LA 71202, USA
Address: Castle Cove, Louisiana 70559, USA
Address: 100 North Blvd, Baton Rouge, LA 70801, USA
Address: Shell Beach, LA 70085, USA
Address: 1995 N Claiborne St, Sulphur, LA 70663, USA
Address: 3262 Ridgeway Blvd, New Orleans, LA 70129, USA
Address: 47168 LA-10, Franklinton, LA 70438, USA
https://www.onlyinyourstate.com/louisiana/castle-roadtrip-la/
#Awareness, #InterestingFacts, #OnlyInYourState, #Travel, #TravelThursdays, #UnitedStates, #Castles, #RoadTrip, #Louisiana