Posted in Idaho Nature, On The Water February 02, 2022 by Emerson
You know, there's almost never a time where a nice long soak in a hot spring pool DOESN'T start to sound better and better. Every Idahoan probably has a certain hot spring that they call their favorite. However, discovering a new one is always an exciting experience and it's easy to do considering our state is FULL of magnificent hot spring locations. One of the most underrated hot springs is located in the small town of Sweet, Idaho. You may have never heard of this hot spring before and that's understandable. This place is the definition of a hidden gem. Try something new during your next hot spring adventure and check this place out!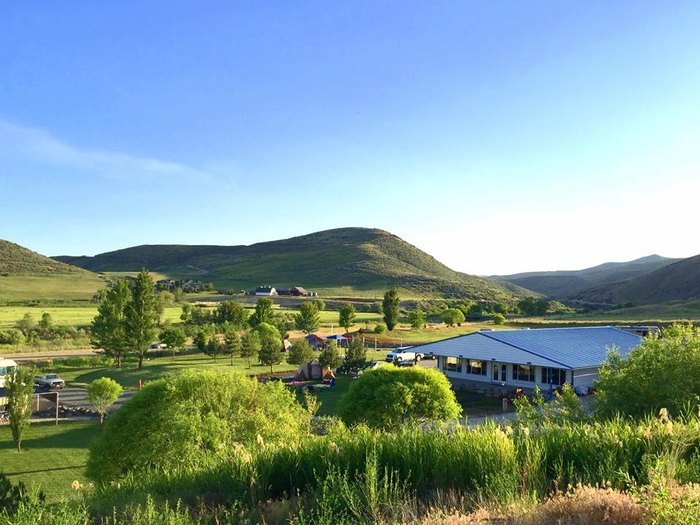 This place is definitely worthy of such a name! Nestled in the open countryside just east of Emmett, Sweet is a little slice of rural Idaho that you'll want to explore, especially since they are home to an amazing hot spring pool.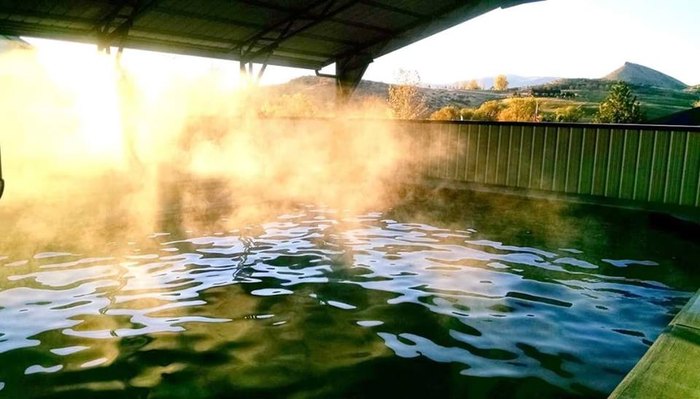 Native Americans were using the hot spring water long before the small town of Sweet came together. It's believed that the hot spring was commercialized as early as 1889 when a man named George Croats bought the springs.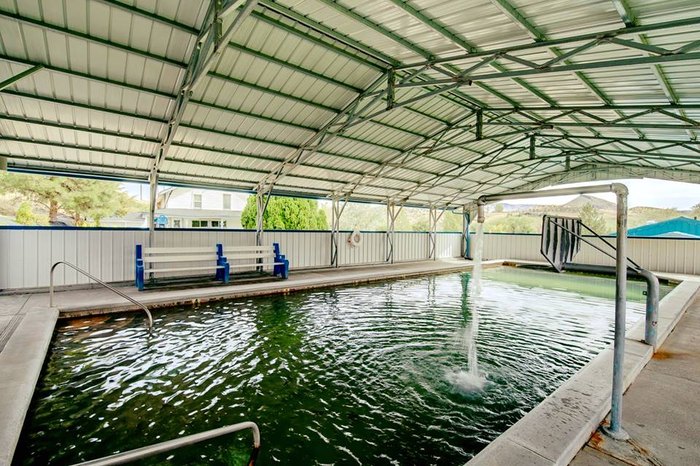 It was Neilson who built the swimming pool that is still used to this day. You can see for yousrelf the rocks at the base of the pool that were patched with mortar.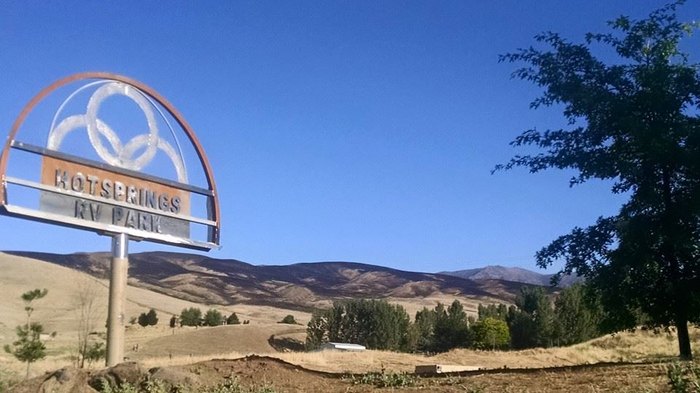 In 1919, the hot spring saw a new owner named Roy Stone, which the pool was later named after. Unfortunately, Stone passed away before he could even see the hot springs for himself. His wife, Eva, took over ownership and built a large sanitarium, which is Roystone's main house today.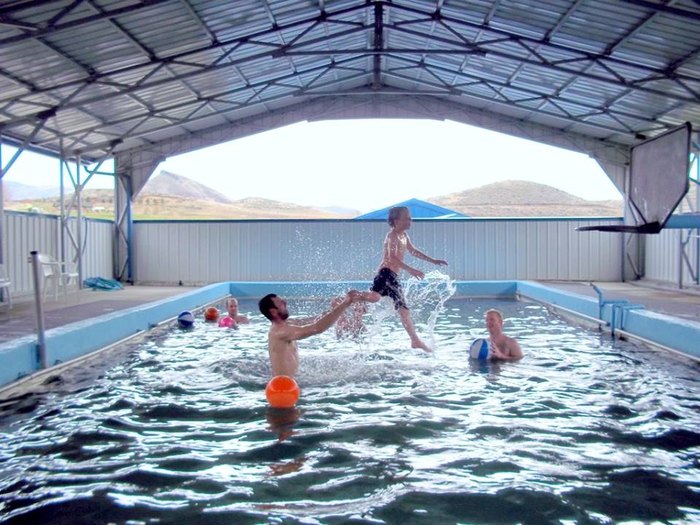 There's something undeniably magical about soaking in the same pool that Sweet residents soaked in a century ago. This is one of those authentically Idaho experiences you'll remember for a long time.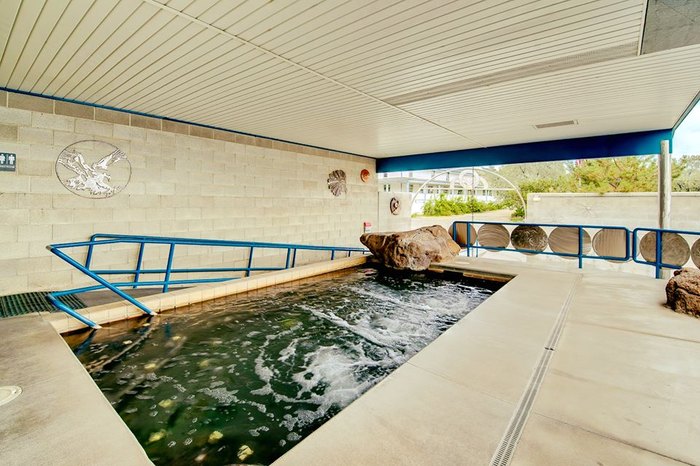 Visitors can stay for the day or camp at the nearby tent and RV campsite. However, it's reservation-only, so be sure to call them before you make the trip out here.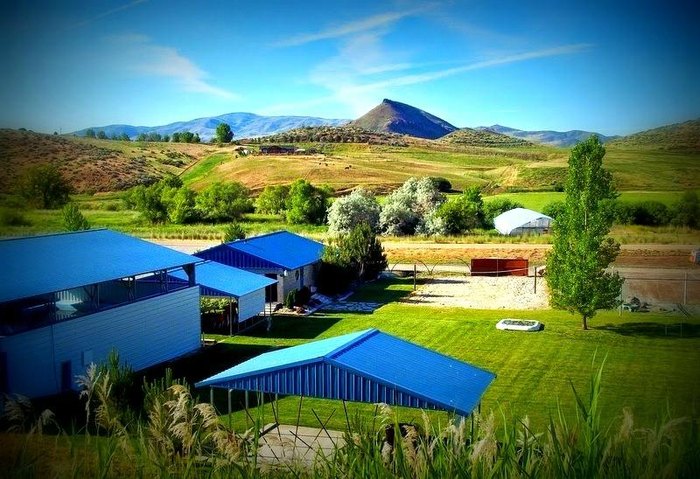 It's well-worth going out of your way for the next time you're looking for a place to soak. After all, a soak at Roystone Hot Springs is as sweet as it gets. For more information about this idyllic hot spring, visit their website here.
Have you visited this little-known hot spring pool? This place is utterly beautiful!
Address: Roystone Hot Springs, Idaho 83617, USA
HOT SPRING IN IDAHO
February 07, 2022
Tori Jane
How many natural hot springs in Idaho are there?
Hold on to your hats, friends, because Idaho just so happens to be home to more than 130 amazing soakable hot springs, which is actually more than most other states. Nevada, for example, is home to more than 300 natural hot springs, but not nearly as many human-friendly ones as Idaho has. There are two types of springs in Idaho: public springs, and commercial hot springs, which are natural springs that have been developed upon and turned into resorts or retreats (see the next section for more about those). The springs are fairly evenly distributed throughout the state; no matter where you're at, save for perhaps the northernmost tip-top of the state, you're sure to find some nearby hot springs to relax in or around. There is a sizeable cluster of them in the central northwestern area of the state and another good chunk south of Yellowstone. Here's a list of some of our favorites!
What are some amazing hot springs resorts in Idaho?
As we mentioned above, there are plenty of hot springs in Idaho that have been developed upon and turned into resorts and/or retreats. A short distance from Boise is one of our favorites: a paradise getaway known appropriately as The Springs. Make sure to get a massage while you're there! Lava Hot Springs is another famous one, where folks come from all over to soak, relax, and recharge. In Buhl, Idaho, you'll find the luxurious Miracle Hot Springs, which is a resort of the family-friendly variety. If you prefer the luxury of natural beauty, you'll probably love Burgdorf Hot Springs, which are situated within a mountain paradise miles and miles away from the hustle and bustle of cities and towns. During winter it's only accessible by snowmobile! 
#Awareness, #GirlCamper, #GirlCamperIdaho, #HistoricalFacts, #Idaho, #OnlyInYourState, #RVDestination, #Staycation, #Travel, #TravelThursdays, UnitedStates, #HotSprings, #IdahoHotSprings, #www.girlcamper.com
Roystone Hot Spring Is A Little-Known Hot Spring In Idaho (onlyinyourstate.com)